Digital video marketing is the future and creating high-quality video content is usually a challenging task. Our today's article will let you compare three great video marketing tools known as CreateStudio, Toonly & Viddyoze. We will analyze which tool can help you produce top quality content and has a little learning curve while giving a great video output.
With CreateStudio, Toonly & Viddyoze you can create multiple types of videos, including 3D & 2D animations, video infographics, logo animations, social media promotional videos, and more.
Best Digital Video Marketing Software: CreateStudio vs Toonly vs Viddyoze
We already have had covered the 22 best digital video marketing software in our previous article with their great list of features. But today we will talk about the comparison between CreateStudio vs Toonly vs Viddyoze. Let's get started:
CreateStudio is the most advanced and revolutionary video animation software made for experienced & complete newbie video creators!
It gives users the flexibility to create custom animations, and also use motion presets & templates for ease of use and speed.
New Scenes & Mascot in CreateStudio
There has never been such a rich 3d cartoon video animation software that combines both advanced & beginner features outside of Adobe After Effects. It's Create Studio!
Users can create Explainer videos with 2D & 3D characters, lower third animations, logo stings, YouTube content, social videos, sales & promo videos, mobile stories, eCommerce ads, local business videos, virtually any kind of video with the ease of use and dynamic features!
Features of Create Studio
Users can instantly animate any media, shapes, and text with just 1-click using our pre-designed animation presets. You can also adjust the settings of the presets to customize to your needs.
Easily create custom animations without keyframes or complex settings! You can animate; The position, size, opacity, rotation, skew, color, border, shadow, and more!
8x Smaller File Sizes When Publishing
We use the most advanced video encoding technology which means that videos you publish with CreateStudio not only look amazing but the file size is up to 8X smaller than videos you create with other software. In comparison with a well know editor Camtasia:
We exported a video with Camtasia which resulted in a file size of 316MB.
We exported the exact same video with CreateStudio and the result was a file size of just 36MB! And the quality exactly the same!
This is huge because, with smaller video file sizes, your videos will load much faster on your landing pages! Speed increases conversions!
Create virtually EVERY kind of video
You are unique, and so should your videos be too! Go beyond what rigid template-based software can offer, and create unique custom video content that's unique to you!
Here are some things you can do with CreateStudio:
– Make video wrappers with social progress bars for the duration of your video.
– Create pro apple styled teaser videos just like the one we made for CreateStudio.
– Logo animations, motion graphics, Udemy promo videos, social stories, square video ads and posts, green screen videos, Pixar 3D styled explainer videos, 2d character explainers, slideshows, real-estate & local business videos, and much more!
Users can import SVG images! They can then choose whether they want to import each individual layer or make it into a 1 layer image. They can then animate the SVG's using motion presets or custom animations!
Exporting SVG's as compound shapes are the best if you want to change the entire color and make it just 1 layer.
Remove any color on your videos with our simple eye-dropper tool and adjust the threshold. You can then add a video or image in the background for creative green screen videos,
Built-in Vector Shape Library
Users can also select from a massive library of vector shapes, change colors, and animate!
Drag & Drop Video Builder
Creating videos will never be the same again with StudioBuilder! Our drag and drop scene and video builder comes with loads of animated 2D & 3D characters, animated transitions, text titles, kinetic typography, social icons, shapes, and more!
Toonly is one of the best tools for creating explainer videos. If you are into video creation and digital video marketing, then the chances are high that you know about Doodly. It is also a video creation software, and Toonly is like a 'subset' of Doodly. Unlike Doodly, though, Toonly is primarily designed to create animations.
If you check out Doodly, you'll observe that videos come with a whiteboard and arm. However, that is not what you find on Toonly. Toonly offers plenty of more features than Doodly. The animations are better and easier to create (more on the differences later in the comparison).
Toonly 2D Cartoon Video Animation Software Walk Through Windows & Mac
Video marketing is a very big and important part of a successful business marketing campaign.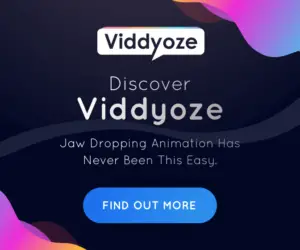 85% of people watch videos online every week and every day, there are 70% of people watch videos online.
Big names have also inserted video functions into their platforms so you are leaking profits if you refuse to focus on videos.
The next thing to concern is how to make your videos stand out. If not, you'll get lost in the endless ocean of boring videos and lose out on potential sales.
Coincidentally, a legend named Viddyoze 4.0 has returned with a significant upgrade for you.
Features of Viddyoze 4.0
Discover Viddyoze 4.0 below:
Viddyoze 4.0 features the most varied, cutting edge templates in the industry, with constant innovation and pioneering the way template-based video creation has evolved over the last 5 years.
Viddyoze 4.0 is totally cloud-based, meaning there's no need to install anything or have a powerful machine to run the software.
Viddyoze 4.0 has been built for total ease; no need for complex functions.
It allows you to create stunning animations in a mere matter of minutes without any prior technical experience.
Square & Vertical Templates
The new version of Viddyoze 4.0 features brand new templates specifically suited to square & vertical formats, perfect for all social media platforms!
Viddyoze 4.0 expands its robust customization features to now allow you to choose multiple fonts for your creations.
Not feeling the default audio for your Viddyoze 4.0 template? No problem, you'll now be able to select from multiple different audio tracks per template!
You can now choose to have just sound effects in your templates, without any music giving you full flexibility and control over your audio options!
Need to quickly kill the background of your image in Viddyoze 4.0? Now you can use their 1-click background removal tool.
Need to crop your images in Viddyoze 4.0 before inserting it into a template? Now you can do this all inside of the template customization options.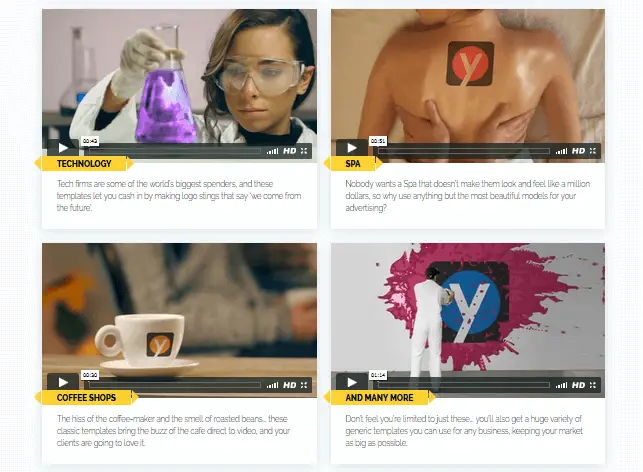 You will now be able to upload and store images in your accounts! No more browsing around your computer to find assets. Everything is accessible from inside the Viddyoze 4.0 app!
Pexels, Pixabay, Unsplash… you now have access to hundreds of thousands of images to import directly from inside the Viddyoze app.
Simply browse for images and edit them right inside the app.
Every great movie has a great score, so they've made sure every Viddyoze Live template has a custom-created audio track to subtly lock in attention and get pulses racing
For the first time ever, you'll be able to render video animations in multi-formats for different social media platforms!
Easy Customization & Branding
Every animation has the option to choose a preset color scheme. There's no need to think about color combos or complex edits.
Just click on the colors that match your brand and Viddyoze 4.0 does the rest
Viddyoze 4.0 renders all your videos in MP4 format, so you can use them with any video editor or web platform.
A dedicated support team means if you've ever got a problem, they'll get back to you within one business day.
Viddyoze 4.0 is supported by a full-time team of designers, videographers, and developers who have been constantly improving the service for 5 years, and they've no intention of stopping!
You'll never be limited on how many times you can use an animation. When you've rendered a video, it's 100% yours. Use it as many times in as many videos as you like.
Attractive Commercial Licence
Don't sleep on this! The commercial license is an opportunity to create a generously paid second income stream by selling the videos and animations you make to clients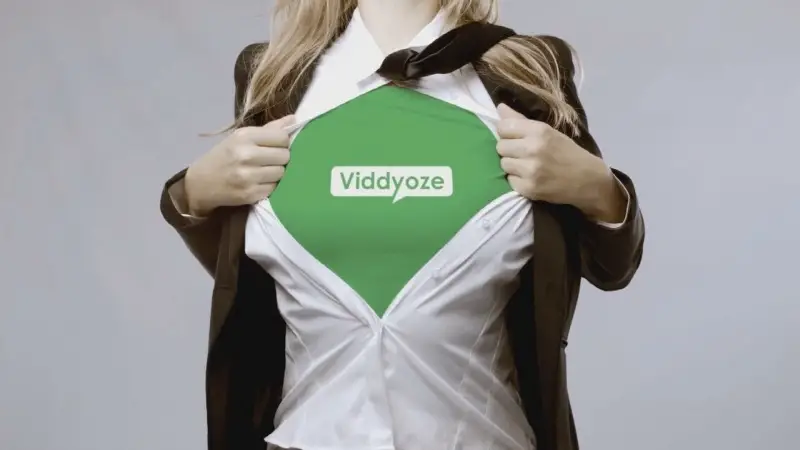 Studio-Grade Intros & Logo Stings
These logo stings eat other logo stings for breakfast.
If they look like high-touch, professional, studio-quality animations it's because they ARE. This used to only be possible with After Effects.
But you can reach out and put your viewer's attention in a strangle-hold in just 3 clicks.
If you're not being social, you're being left behind. Viddyoze 4.0's social media animations bring in the likes, follows, shares and retweets that say 'this guy is worth talking about'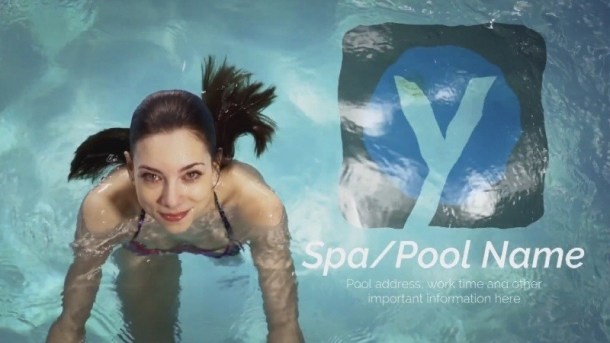 Combine these with their new square and vertical templates, and exclusive floating social actions and you'll have more social engagement than an anti-vaxxing-vegan-crossfit-hipster-monkey-riding a pig backward #truefact.
Floating Social Animations
Have iPhone, Skype, and social network messages show up directly on the screen.
Companies have spent millions training them to pay attention to these and now you can profit from their hard work.
Their transparency technology lets you overlay an animation at ANY point in your video so you can laser-focus attention at EXACTLY the right moment.
The only person that can get away with 'Scrappy' is Scrappy-Doo. When it comes to your scene cuts, it's a case of Scrappy-Don't.
You want transitions so buttery-smooth they raise your viewers' cholesterol levels while removing their wallets from the pockets.
With Viddyoze 4.0 you simply select, point, and click and your transitions are done.
Compelling Outros, CTAs & End Cards
Their outros are designed and approved by pro-marketers to close sales, inspire action, and cement your marketing message so deep inside your prospect's brain they'll wake up in a cold sweat desperate to click your buy buttons.
Want an outro that doesn't just look pretty but closes sales, inspires shares and converts traffic into leads? Done.
Want to have your buy button or call to action message appear while your video is still playing in the background? Done.
Want to make sure YOUR YouTube video is the last video your viewers watch, remember, share, and take action on? Done.
Professional Lower Thirds
Lower thirds can be used on any video to gain instant authority while carrying your viewer through your videos with critical information.
If that all sounds a bit dull, that's only because you've never seen a Viddyoze 4.0 lower third.
Lens flares, light effects, film grain, blockbuster-style grading, and more, let you turn your video into something Spielberg would be proud of.
Stick it on YouTube and wait for Marvel to come calling.
With the huge range of effects in Viddyoze 4.0, your videos will have the high-production-value shine that gives you star quality.
EXCLUSIVE to Viddyoze 4.0. Transparency technology takes ALL your animations to the next level. No other tool can do this.
This is why you'll blow your competition off the map.
But don't just take our word for it. Take a look for yourself.
Verdict
CreateStudio, Toonly, and Viddyoze all are great tools for video marketing tools. They not only have more features, as well as very economical for professional cartoon 2d or 3d video animation work.
However, CreateStudio seems to be the winner since it offers a lot more features as compared to Toonly & Viddyoze. But when you are a digital video marketing expert, you need to be very creative, so you can use a combination of all three of them to create stunning videos for your business or clients. CreateStudio and Toonly both digital video marketing tools work with Windows or Mac computer and will give you unlimited video exports for FREE, whereas Viddyoze is a cloud-based software. All of these video marketing tools come with a 100% money-back guarantee, so it will be a 100% risk-free deal.