Hollywood studios use a chroma key or green screen to create all kinds of incredible special effects. Your local weatherperson uses it to look like they're standing in front of a cool weather map. Today's article is about Green Screen Video Editor Tools.
But you don't have to be a big-shot movie director or even a local TV station to enjoy the many benefits green screen (or, as it's technically called — chroma key) offers. In fact, all you need to make a professional-quality green screen video is a smartphone or webcam, some fabric, good video editing software, and a little know-how.
But we're getting ahead of ourselves here. What exactly is a green screen, and why would you ever want to use a green screen effect in your video?
What is a green screen video editor?
Using a green screen in video replaces the background of a video with a digital or virtual background. It offers the most natural-looking way to integrate your subject into your video.
Instead of putting each visual element in its own frame (a la picture-in-picture), a green screen lets you blend them. In fact, done correctly, you would never suspect they were two separate video streams.
In the most technical terms, green screen, blue screen, chroma key, chroma key compositing all refer to the same idea. Regardless of what you call it, it's a post-production technique for compositing (layering) two images or video streams together based on color hues (chroma range).
In layperson's terms, it's superimposing one image or video stream over another so it looks like one image or stream.
Nowadays various professional video editing tools which provide amazing effects and abilities like green screen are available on the market.
But these video editing software can be too expensive and not very user-friendly and have a steep learning curve. For example, Adobe Premiere has the Chroma keying feature, but you have to pay $19.99/month if you billed annually and take some time to figure out how to use a green screen overlay video.
If you just want to edit some home movies, those programs will not very helpful for you.
In this case, we have picked up 5 best and simple green screen video editing software which also have advanced editing features including chroma keying or green screen. In the end, we will also have a bonus video about how to make a green screen video.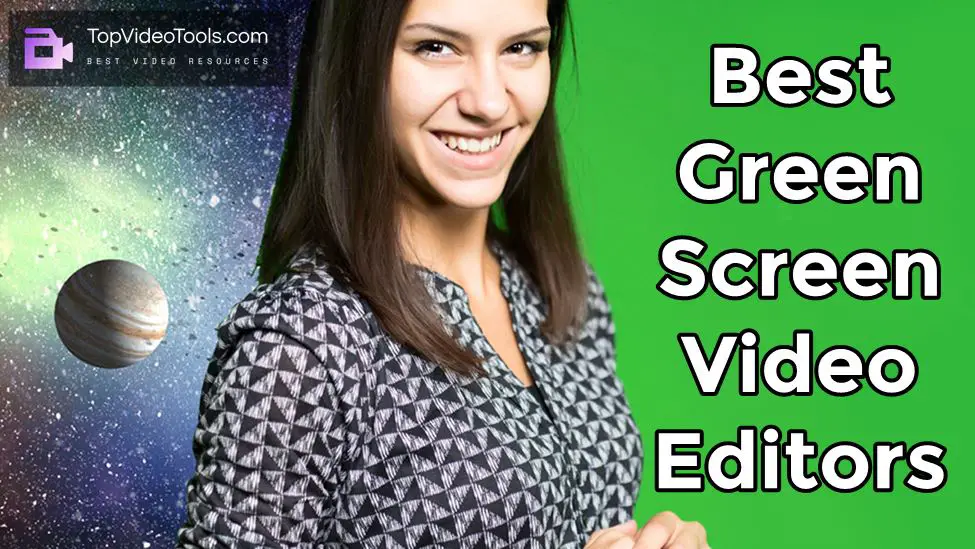 Best Green Screen Video Editor for Windows / Mac / Linux
OpenShot is a free and open-source chroma key/green screen video editor software. It supports FreeBSD, Linux, Mac, and Windows, and it is cross-platform. You can quickly and easily make a green screen video with it. You can combine 3D animation with chroma key effects, which makes your video more stunning. As for the interface, you don't need to worry as its interface is intuitive.
It is a great free green screen editor for us to have a try.
Features:
It is cross-platform to use
Video effects are rich
Pros:
It is simple and powerful to use
It supports slow motion and time effects
Cons:
It is not friendly for beginners
Lightworks is a free green screen editor. It is a renowned video editor for 25 years. This chroma key software will let you create a green screen video with advanced features. If you have some experience in video editing, then Lightworks is a not bad choice. You can use audio & video FX to make your green screen video more attractive. More than a green screen, you can use proxy workflows for 4K.
Features:
It is a professional and powerful green screen editor
It is an awarded editor
It is designed for filmmakers
Pros:
Directly upload the video to YouTube, even 4K video
Easy to use timeline editing
Cons:
It is not friendly for beginners
Support: Mac/Windows/Linux
VSDC Free Video Editor is a capable green screen software with plenty of functionality like drawing and selection tools, plenty of color and lighting corrections, some useful filters, transitions, audio effects, and more. It's also one of the very few freeware video editor programs that have green screen editing capability. Also, you can only use it in Windows computer to compositing a green screen video.
How to make a green screen video for free in VSDC
Features:
It is a professional green screen video editor
You will have a steep learning curve
This program is small
Pros:
You can make green screen video by importing material
Create shaped masks to make PIP video
Cons:
Advanced functions may let users feel confused
Support: Windows
Compositing: Editing Green Screen Video | Filmora9 Tutorial
If you are looking for a more powerful green screen video editor, we recommend you to try Filmora Video Editor. As one of the best video editors with Chroma key features for beginners, making a video with a green screen is easy. You can also combine a green screen with free video effects to make your video more amazing.
Features:
It is a professional green screen editor
Easy to use
Lots of other features
Pros:
You can create green screen videos easily with Filmora Video Editor
Export the videos in different formats
Cons:
Support: Windows/Mac
You can download Filmora9 green screen video editing software on both Windows and Mac computers. Besides, you can now continue to edit the archived project on either Windows or Mac PC, since Filmora9 is cross-compatible now.
How to compositing green screen video in Filmora9 video editor
1. Import clips: You just need to import both the green screen background video or image and your main videos. Then place the videos on the video timeline and green screen video/image on the other timeline. Highlight the green screen clip, and then double click on the green screen clip in the timeline. Then video editing panel will appear at the top.
2. Apply the green screen effect: Click the Chroma Key tab. Use the eyedropper tool to pick up your background color. Then you'll get what you want. You can also adjust offset, tolerance, and edge feather to make it better.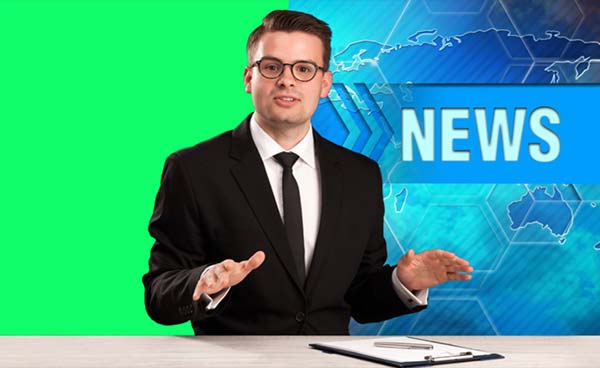 OBS Studio is a free green screen editor. It supports Linux, Mac, and Windows systems, and it is an open-source video recorder. Many people think it is just a video recorder, but you can use it to do many things, like making a green screen video. After recording or directly import video to it, start doing chroma key effects.
Its UI allows you to customize the interface, so it is very handy!
Features:
It is free to use in all platforms
You also can use to record screen
Pros:
You can make multiple scenes
Various configuration options to use
Cons:
It is most powerful to record video
Support: Mac/Windows/Linux