Digital Marketing and Social Media Content Creation, require you to keep updating your fans at regular intervals. Video Content Marketing is the most crucial and rich way to enhance engagements and to boost your digital marketing campaigns. In order to create video content, you will need video editing skills, you can use online video editing tools, pro video editing tools or can try video editor apps on phones. In this article, we will be discussing the best video editing apps to create your engaging video content.
12 Best Video Editor Apps in 2021

1. Adobe Premiere Rush
Premiere Rush is designed as a cross-platform, multiple device video editing software aimed at social media content creators looking to process video clips quickly and upload them to their favorite social network.
Widescreen, vertical, and square are the standard formats, but the resolutions and aspect ratios are key items that can easily be confused or set up improperly. Sure, there are resources that explain the resolutions, formats, and codecs, but creators just want to create. This is where Premiere Rush comes in.
The app is currently available on Android, iOS, Windows 10, and macOS. I enjoyed using Premiere Rush. The UI is very similar to Lightroom CC and Adobe XD. The app embraces the touch interface with it's larger icons and panels
2. iMovie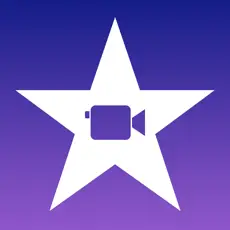 iMovie is the video editing software for the average Joe. Well, any average Joe that uses an Apple device. This is the go-to program for those who want to start editing their own videos. Like all Apple products, it is simple and functions easily across connected Apple libraries and devices. Once your Apple devices are synced, iMovie can serve as a home movie portal.
It conveniently stores and organizes all imported photos and video files. Even better, it takes advantage of the iCloud and iMovie Theater program to give you a platform to debut videos, movies, and trailers in 4K resolution in any Apple device and HDTV. It is only available for iOS and Mac OS.
Download: iOS
3. Quik App
Formerly known as Replay, Quik was primarily designed for Instagrammers but is suitable for anyone with pics and videos sloshing about on their iOS device. Suitably, it's all about creating videos — fast. You decide on a selection, pick a theme, and — BAM! — there's your masterpiece.
You can make a few tweaks — style; pace; font; titles; filters; trims. For the most part, though, this is all about letting an app take the strain, turning a pile of photos into a promo, or random baby or pet videos into something guaranteed to make everyone blub.
Now the app's owned by GoPro, the many IAPs have vanished, giving you free access to 28 varied video styles. Additionally, it'll rummage through your on-device videos and compile new movies to watch every week, meaning you needn't even lift a finger
4. Splice

Splice is a free video editing app for iPhone and iPad. The app is easy to use and lets users edit HD pictures and videos into a professional-quality video that's great for sharing online. The app provides many features including transitions, trims, borders, sound effects, background music, and voiceover.
Videos are an excellent way to capture a potential customer's' attention with your online marketing efforts. Splice makes it easy to turn videos and pictures on your iPhone into a high-quality video that'll impress your audience.
Download: iOS
5. inShot App
It can be difficult to find a video editing app that has everything you need in one place. If you want to apply effects, filters, and stickers, you may have to do it in one app, then use another to trim your video and add music. What about if you want to stitch together multiple videos with blank canvases and photos? You're already at three separate apps, which could mean three premium subscriptions to avoid ads and watermarks. The InShot app solves that.
InShot is a mobile photo and video editing app for iOS and Android that's feature-rich and lets you drill down into all sorts of editing and enhancement options. Just about everything you'd want to do to a video can be done within this one app, and there are all different payment options so you can invest as much or as little as you want.
6. FilmoraGo
What started as a desktop version has finally been developed into a beautifully designed video editing app from the people at Wondershare Software. The developers took a product and made it possible to create eloquent videos, no matter if you are professional or just someone who does it for fun.
As soon as you open the app you can immediately see the quality design and layout. Click one button and you're on your way. You have the choice to choose from your library, Facebook, Instagram, or Google for photos or videos that you want to insert. Once you've made your decision it's time to move on to the next phase.
Your next move is adding themes, music, transitions to your selections. Themes are preset that Filmora Go already has made up if you just want something quick. You can also go into the editing tools to find overlays, filters, elements add titles, speed it up, and more. There are a ton of options. It is available for iOS and Android Phones.
7. WeVideo
WeVideo's video editing and video creation solution is incredibly accessible. It doesn't matter whether you want to use it on your desktop or from a mobile device, it's entirely up to you. This makes it a viable option for both those wanting to edit videos from the comfort of their home, or entrepreneurs needing to publish content on the run.
Either way, WeVideo app users can capture, video edit, view, and share their work within minutes. As we've already alluded to, you can store video content using the cloud app, seamlessly working on online video creation (videomaker) projects. This is what allows you to access your work from anywhere, from any device.
8. Kinemaster
Being able to create and edit videos on the go is one of those things that don't surprise us anymore. What does surprise us though, is the range of tools that let you do it well. Video is a large part of digital marketing and no business of any size can get around it. Video is simply a necessity. That's why today we'll explore one of the best options available. It's the Kinemaster pro video editor.
Kinemaster is a free and subscription-based video editing app available for both iOS and Android. In fact, the interface is similar on both devices. The Kinemaster app has surprised many people and has been included in a number of list blog posts depicting "the best mobile video editors for 2020".
9. Clips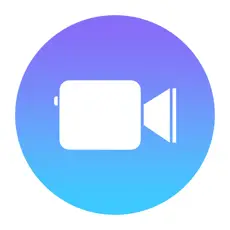 You may be wondering: Why did Apple publish Clips, a fun video editing and sharing app? That seems more like the domain of Snapchat, Instagram, and Facebook. But Apple has the video software technology, thanks to its excellent iMovie and Final Cut Pro applications, so why not? The flexible, capable Clips app offers a unique combination of video effects, and it really is fun to use.
The app starts up in Selfie mode—after all, the idea is to send clever video messages to your contacts and the world. To start shooting, you do what the big button at the bottom of the screen says: Hold to Record. There's a mic button to the left of this for muting and a camera-switching button to the right. You can also switch to Photo mode to include a still in your movie.
Download: iOS
10. VivaVideo
VivaVideo Video Editor android app downloads and installs quickly and does not take too much storage space on your smart device. The interface is beautiful and it functions smoothly. The app has both recording and editing tools. It has about 60 effects to choose from. Filters, transitions, and tiles and music effects give you a range of options to edit your videos.
Capture video in various modes and enhance them using different themes. There is no limit to video length even when you need to export. The pro version does not insert a watermark. The video editor has features that can enhance the look and feel with texts, effects, stickers, music, filters, and so on. VivaVideo app for android allows live dubbing and can be instantly previewed. Creative camera lenses support multi capture options.
11. Magisto
Magisto, the only end-to-end video maker powered by Artificial Intelligence, transforms video and photos from its users into polished short movies with the emotion and excitement at the core of every story. The point of Magisto is to get its users to make short movies that elicit an emotional response from the viewers.
Magisto's users are mainly small and medium businesses who need Magisto to help them develop their video concepts into guaranteed scroll-stoppers and turn viewers into clients.
12. PicPlayPost
Photo framing apps are nothing new and there is a slew of them in the App Store. Each one allows you to place photos in combinations of frames, aspect ratios, frame colors, and sizes to make a kind of collage. But what's interesting about an app like PicPlayPost is that it goes beyond the standard frames and filters, and lets you incorporate videos into your creations. It's an interesting twist and maybe the reason behind the app's recent high ranking after Instagram Video and Vine took off.
PicPlayPost offers one app for all iOS devices running iOS 5.1 and up. iPad, iPhone, and iPod Touch users will find the same layout and workflow no matter what device they access the app from, though it looks far more refined, visually, on iOS 7.
Being able to include multiple videos in an arrangement similar to a collage is a new idea to me. I had always viewed frame apps as a creative way to display photos – not videos. And with apps such as Vine and Instagram giving people a platform for showing off short videos, there's a big demand for ways to make your videos stand out from the others in either service.
Verdict
These are the most popular and best video editor apps in 2020 for mobile devices including all iOS and Android devices. You can create visually appealing video content within a few minutes with the help of these video editor apps. If you are looking for Online Video Editing Tools for Business or Pro Video Editing Tools for Windows PC or Mac, then you can also read about them at Top Video Tools Blog.