Creating engaging videos for video marketing purpose was a difficult task until Doodly and CreateStudio arrived. Both of these amazing video marketing tools help to create highly engaging videos for business promotions. You can create explainer videos that convert into sales with the help of both Doodly and CreateStudio.
With Doodly and CreateStudio you are able to make multiple types of videos, including whiteboard animation videos, 2D animations, scroll stopper videos, social media video ads and a lot more. However, we will be discussing the best features of both video animation and video marketing tools.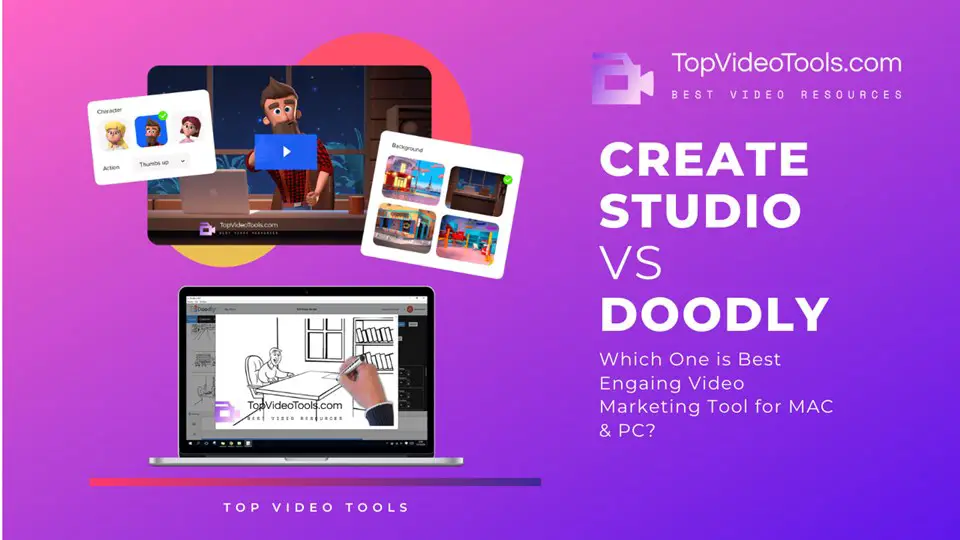 Doodly vs CreateStudio: Which is Best Video Marketing Tool?
We already have had covered 22 best digital video marketing tools in our previous article with their pros and cons. But today we will talk about CreateStudio vs Doodly video marketing tools.
Also Read: CreateStudio vs Toonly vs Viddyoze: Best Video Marketing Tools
After playing around with a couple of 2D animation software, I found the Doodly to be an amazing tool that is insanely easy to use and helps create stunning and engaging explainer videos. Available both for Mac and PC, Doodly is the simplest to use, and the software runs rather smoothly (as long as you are dealing with video, a lot of programs tend to be slow or choppy, that's not the case with Doodly.)
[Full] Doodly Make Doodle Videos Sketch Animation Style or Whiteboard Drawing Explainer Videos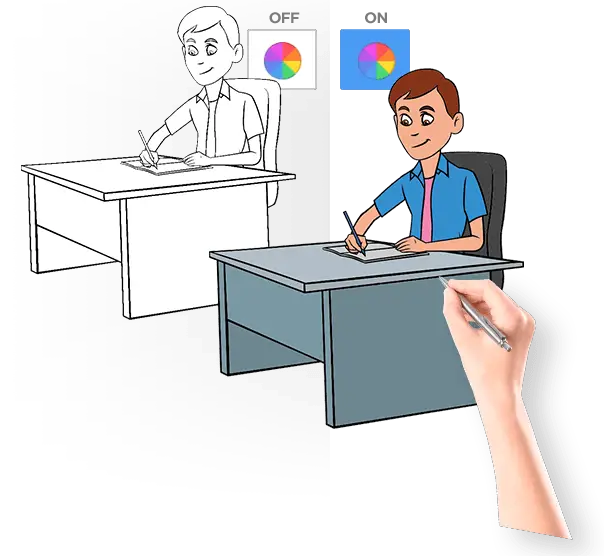 Create Studio is the most advanced and revolutionary video animation software made for experienced & complete newbie video creators!
It gives users the flexibility to create custom animations, and also use motion presets & templates for ease of use and speed.
New Scenes & Mascot in CreateStudio
There has never been such a rich 3d cartoon video animation software that combines both advanced & beginner features outside of Adobe After Effects.

Users can create explainer videos with 2D & 3D characters, lower third animations, logo stings, YouTube content, social videos, sales & promo videos, social video ads, scroll stopper videos, mobile stories, eCommerce ads, local business videos, virtually any kind of video with the ease of use and dynamic features!
Why Doodly and CreateStudio are better than any other cloud based video tool?
We highly recommend both Doodly and CreateStudio to our valued readers. Not only they are easy to use video marketing software, along with that they are meant to be used on both Mac and Windows computers. And both of these video tools, do not limit you from creating unlimited creative videos unlike any other cloud based video marketing software in the market.
What's the price of Doodly and CreateStudio?
Doodly and CreateStudio are offered for $67 each for a limited promotional period. Videos created with Doodly are black and white, and if you will need to get rainbow addon for another $67, so making Doodly to cost at $134 in total. However CreateStudio offers many colorful templates and characters within $67.
There are additional but totally optional addons available for both software at an extra cost, which can help you to enhance your video marketing efforts.
Verdict
CreateStudio and Doodly both are the best video marketing tools for different needs. They not only have more features, as well as very economical for professional cartoon explainers or engaging video marketing. Create Studio definitely WINS over Doodly due to it's extensive set of features, templates, 3d animated characters, 3d backgrounds and also offers doodle features.

Both Create Studio and Doodly will be installed on your Windows or Mac computer and will give you unlimited video exports for FREE. Amazingly both of these video marketing tools come with a 100% money-back guarantee, so it will be a 100% risk-free deal.