Searching for a way to make your presentations stand out? Hoping that you can share text and images with an audience to help convey your message? Colorful Whiteboard animation software helps bring stories and ideas to life with the help of colorful whiteboard animation videos or explainer videos.
With whiteboard animation software, it is a lot easier to create interesting and unique content. Whether you are explaining a product, introducing a business, or trying to sell an idea for a video, whiteboard animation will make your life easier.
What Is Colorful Whiteboard Animation Video?
Whiteboard animation is the process that the author draws an illustrated story on a whiteboard or something is white. Usually, the color is black and white. Viewers can see the whole drawing process, which is engaging. Typically, colorful whiteboard animation is accompanied by a vivid narrative, and viewers can follow the drawing step by step.
Animators often use time-lapsed or stop motion style to handwrite whiteboard animation. It is much easier to make whiteboard animation videos compared with those traditional videos as you don't need to shoot videos. By now, it is widely used on YouTube and business videos. It is an excellent alternative to the text as people are becoming less sensitive to images and text. Within 8 seconds, you will try your best to attract users' attention.
Also Read: 24 Best Free Video Editing Software Multi Platform
How to choose the best whiteboard animation software?
There is various animation software to make a whiteboard video. Do you know what features you need to look after? Below are some points for your reference.
Price: If you a beginner in this industry, probably price is an essential factor to consider. You don't want to spend a lot of money to invest in new software, so the best way to start making whiteboard animation is to choose free to use the tool.
Customization: Many animation software contains various templates to accelerate the video-making process. Normally, you can drag and drop assets to use them. However, some templates may not be able to fit into your style. In this case, customization is essential.
Easy-to-use: Another feature you shouldn't ignore is the usability of whiteboard animation software. For beginners, when you are making the first video, it is best to find a tool that is easy to start.
Best Colorful  Whiteboard Animation Software for Windows & Mac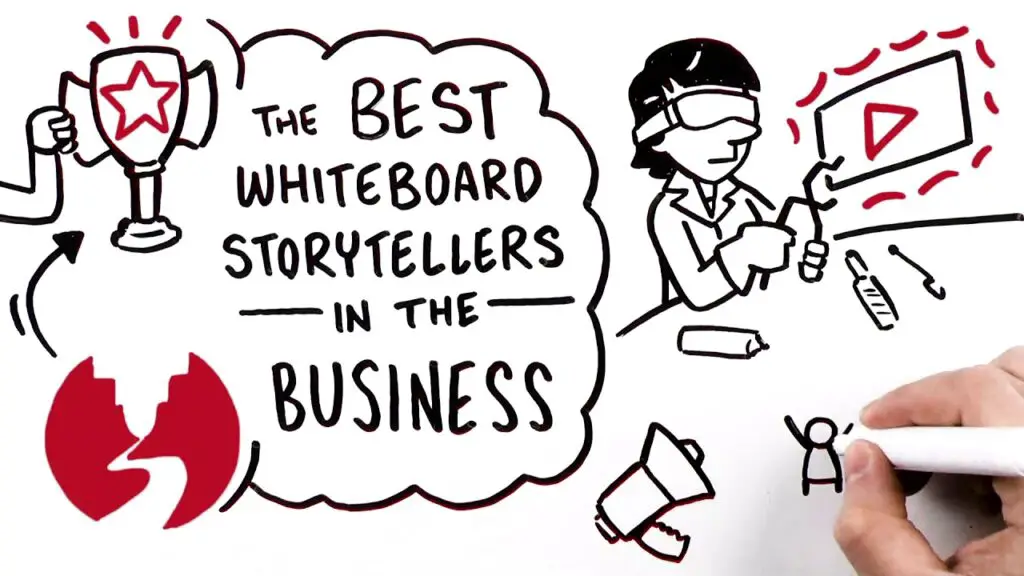 Doodly is a desktop application software to create whiteboard animation videos. Not only a whiteboard, but you can also able to create blackboard, green board, and glass board videos. Are you excited to know, how Doodly creation videos look like? Then, kindly watch the below video.
Why Doodly explainer videos?
First of all, to create normal videos, you need to spend more money to make it. For example, spending money on Camera, Editing software, Screen recording software, Microphone, and many more things. (It costs approximately $200/month)
But Doodly whiteboard animation explainer videos make everything inexpensive ($240/year). In addition to that, these kinds of animation videos attract and pull more audiences than usual.
For example, consider YouTube platforms. Thousands of videos adding each day on YouTube, but only hundreds of videos are getting reach. So, to stand unique, you need to do something different. Generally, people love to watch animation kind of videos, so out of 10 usual videos, yours will be noticed particularly.
Doodly is useful for whom?
Well, you may ask Doodly animation software is helpful for my work or not?
The answer is, it's useful for those who are making videos to pull the audience's attraction. For example,
YouTube content creators.
Presentation makers.
Enterprises to advertise the product.
Students for their projects.
Affiliate and social media marketers.
Finally, any video kind of video creators.
Price:
It is only $20/month for an annual standard subscription. Limited time promo is going on, which lets you Get Doodly for only a $67 one time fee (no monthly or annual fee).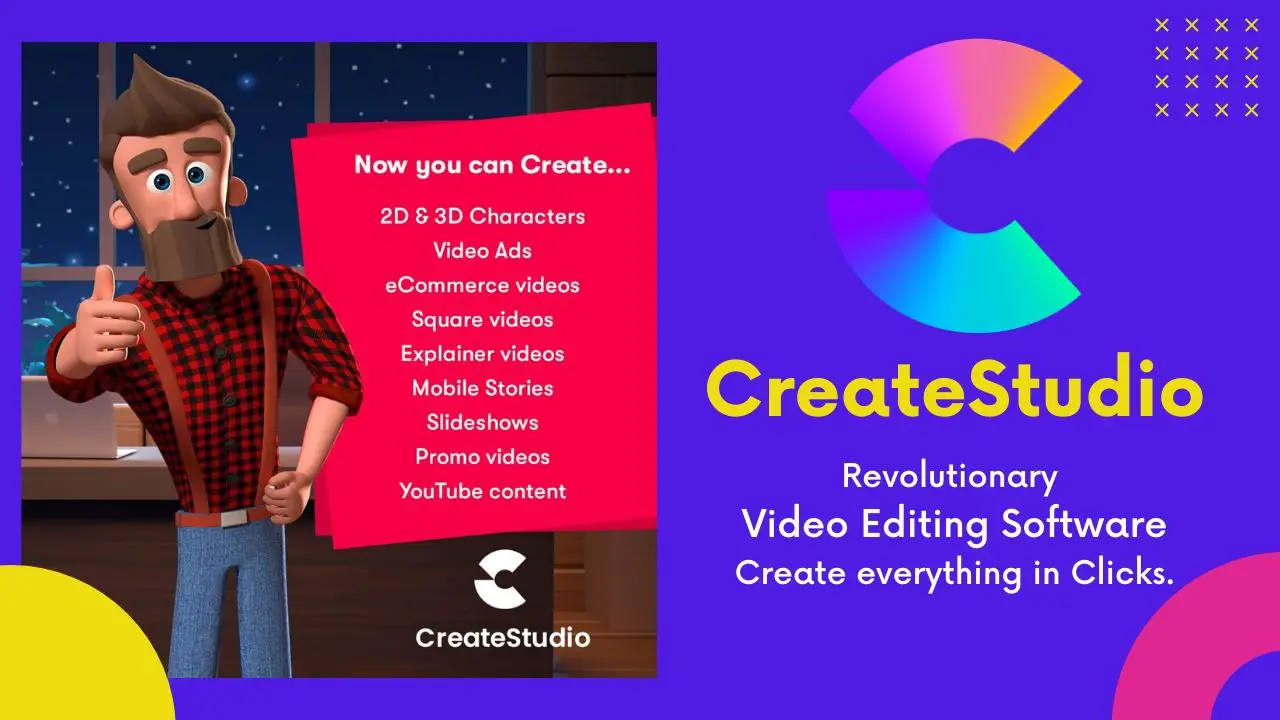 Create Studio is one of the best animation tools to create social media promotion videos, business explainer videos, 2D animations, 3D animations, logo reveals, and much more. Don't forget to check our detailed CreateStudio Review.
CreateStudioPro Review 2022 Latest Download Full Video Animation Tool
Features – Why Create Studio is the best choice?
You can create amazing business promotion videos, 2D, and 3D explainer videos with voice-over.
Ready to edit 40 2D and 3D explainer video templates
Ready to edit social media video promotion templates
2D and 3D Characters with lots of actions
Support a wide variety of video formats and resolutions
Text to Speech human-like voice engine
Create slideshows
Create masks
Create logo animations
Unlimited Full HD 1080p video exports
Access to Premium Audio, Premium Characters, Premium Backgrounds, and Stock Video Footages
Price:
A usual one-time price is $197 however with this link you can get it for only $67 one time and optional all premium access pass for $37 per month.
You just need to drag and drop to use this free whiteboard animation software. You are available to various images and music to make your animation better. It is used to make a video by the BBC. In its free plan, it includes more than 5,000 images to use. You can record voiceover by yourself, which is a useful function if you want to hear your voice in the animated video. Besides, you can share videos with YouTube, Vimeo, and Powerpoint.
Features:
Export MOV and WMV animation video files
You can import your assets to start making animation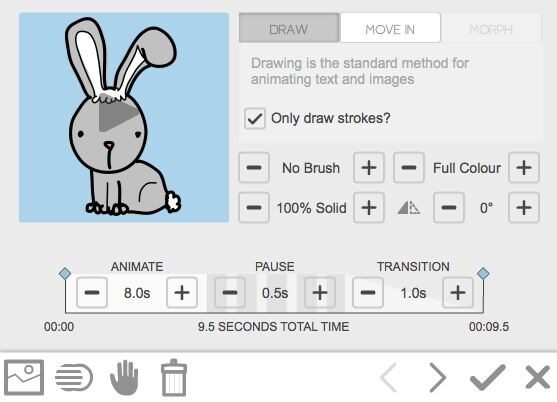 Want to create a whiteboard explainer video? RawShorts will help you get it done. The software is very simple to use, and it features a drag and drop interface. The free version will let you make a 2 minutes duration whiteboard video. You can export three exports/month.
You can choose between animated whiteboard templates, or you may start from scratch. Rendering and sharing the video is also easy, and the program features integration with YouTube, Facebook, and other platforms.
RawShorts is the type of program that anyone can use. Whether you are creating business videos to show your clients, marketing videos to help demonstrate a strategy, or training videos, the software will work flawlessly.
Features:
Easy manipulation of images with drag and drop
Thousands of whiteboard-style templates, graphics, unique characters, and more
Animated charts to further enhance your content
Free demo available to let you make a whiteboard animation video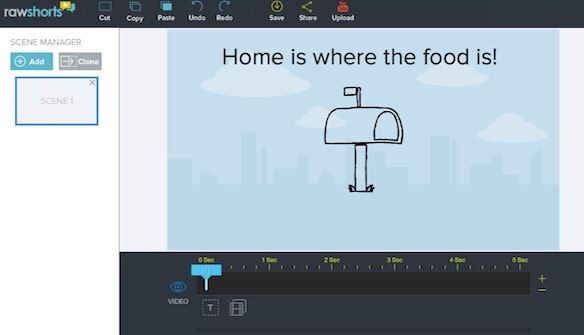 Toonly is also a desktop application for creating awesome videos and animations.
The major reason why Toonly stands out from other animation software is because of its simple interface and the ease with which one can create videos.
2D Animated Explainer Video Cartoon - Toonly Sample
Above is a video created using toonly video maker
This tool was mainly built for creating social media videos, landing page videos, sales videos, Facebook advertising videos, etc
Price:
But it is not free, you have to pay $20/month for an annual subscription. Limited time promo is going on, which lets you Get Toonly for only $67 one time fee. (no monthly or annual fee).
Renderforest a free whiteboard animation tool makes it intuitive to create unique and interesting whiteboard animation shorts. Telling a story through simple videos is a lot better than constantly talking or showing sentences worth of information on a PowerPoint presentation.
The program is cloud-based, which means you do not need a powerful machine to run it. And there are already hundreds of ready-made scenes that you can use to enhance your whiteboard animation short.
By allowing you to preview your video and edit it before rendering, you can fix any mistakes that you may not have noticed until you saw the final product.
Features:
Hundreds of interesting templates
Close to 400 animated scenes pre-created
Online content editing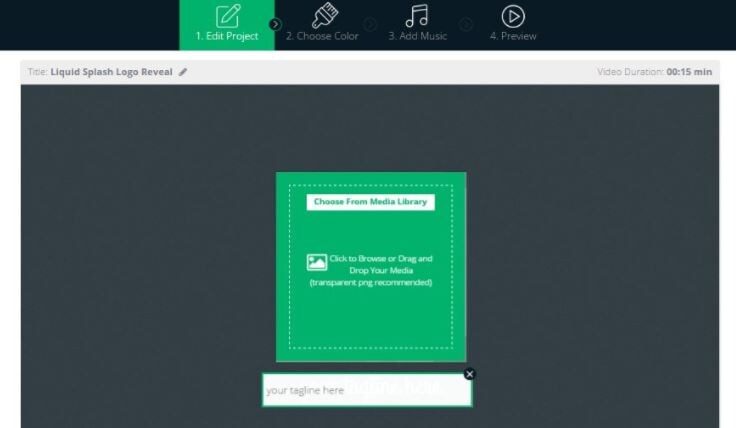 Another free whiteboard animation software is Animaker. You can use it to make whiteboard animation videos easily with various functions. It includes a free-to-use option. The full video length is enough though the free version only supports exporting 2 minutes video. It supports a few characters and props, animated maps and charts, infographic icons.
You can download five whiteboard videos in a month. One thing you need to know is you can only upload SD quality video to YouTube with this free whiteboard animation software plan. You can upgrade from a free plan to an advanced plan anytime.
Features:
You can add effects, text, and music to make whiteboard animation video better
The new upgraded version includes four new styles to use
More than 1000 brands use this whiteboard animation software
How To Make a Whiteboard Animation Free and Easy In 2020 (Animaker)
If you want to make a whiteboard animation video quickly, you can choose this free whiteboard video maker. You can use Powtoon to make a presentation with a short video type. It will be more engaging than only images. If you are new to the whiteboard animation field, you can attend a live webinar and learn training center knowledge to start making animation easily.
You can use the free whiteboard animation software to make up to 3 mins in HD quality. The storage is 100 MB.
Features:
You can use free royalty-free music to make your whiteboard animation perfect
It includes free to use an object to touch up video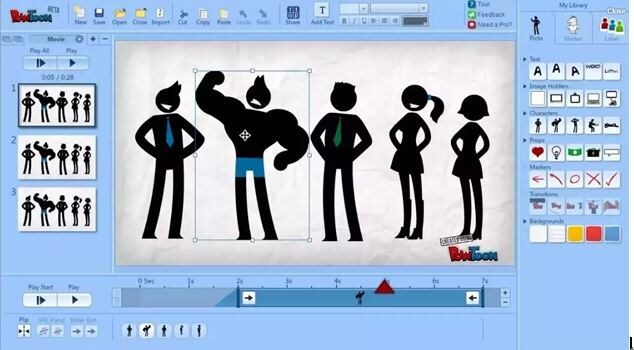 MySimpleShow makes it very easy for you to create explainer videos for corporate situations. It has a free-to-use whiteboard animation plan. Whether you are trying to communicate a marketing idea or highlighting the usefulness of a new product, you can do so with lively images and graphics. MySimpleShow is also useful to engage students in an educational setting or for personal use, such as creating a crowdfunding video. You can also use it to receive a public video page for free.
Pros:
Very easy to use with storyline templates
The software does all the technical work, and you can start for free
Includes the option to add audio to presentations
Cons:
Limited storyline options
Create your own explainer video with simpleshow video maker
There are many whiteboard animation options available with VideoJeeves. Whether you are hoping to create a whiteboard animation for work, or you want to share something with your friends, the software will make your job a lot easier. Major companies such as LeadGen, Freelancer.com, and GoldExport use the VideoJeeves service.
Pros:
The experts at VideoJeeves will help you with your whiteboard animation creation
Features include concept and scripting, themes and storyboard, illustration, and voiceovers – if needed
Cons:
It has a steep learning curve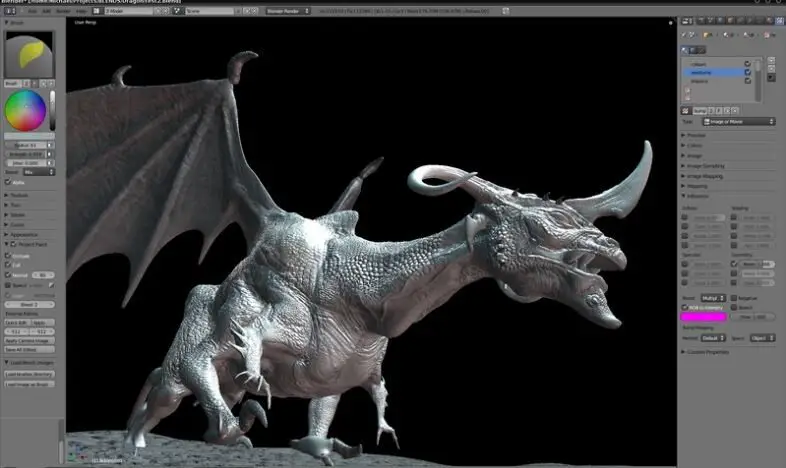 TruScribe offers its customers dedicated plans where they can get whiteboard animation stories created. The process starts when customers request a quote on the TrueScribe website, which gets them more dedicated information about the process and pricing.
Pros:
Uses Scribology, a unique method for crafting whiteboard videos, the concept is based on neuroscience and behavioral psychology
Small, creative teams help write scripts for animation videos, ensuring each client gets a premier service
Artists draw images and help bring them to life
Cons: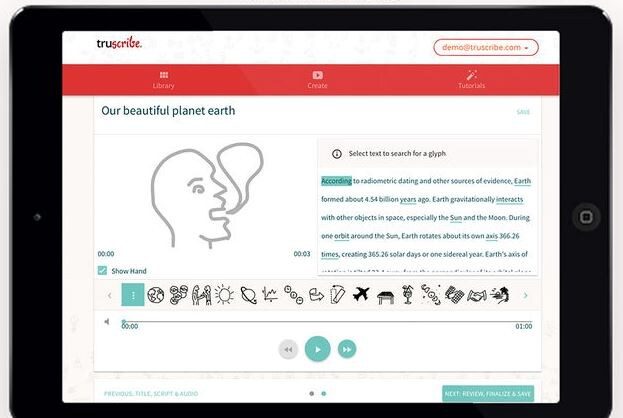 The beauty of Easy Sketch Pro is that anyone can use this whiteboard video maker to create the type of whiteboard animation they want. Whether you are hoping to choose from some pre-created graphics, or you want to make your own, it is no issue. When you are using a compatible tablet, it is even easier to use the software.
Pros:
Easy, drag and drop sketch video creation interface
Build videos or stop-animation concepts from scratch
Easy to incorporate videos into sketches, including adding voice-overs, text, graphics, and other items
Cons:
Purchase is required.
No professional support for animation creation.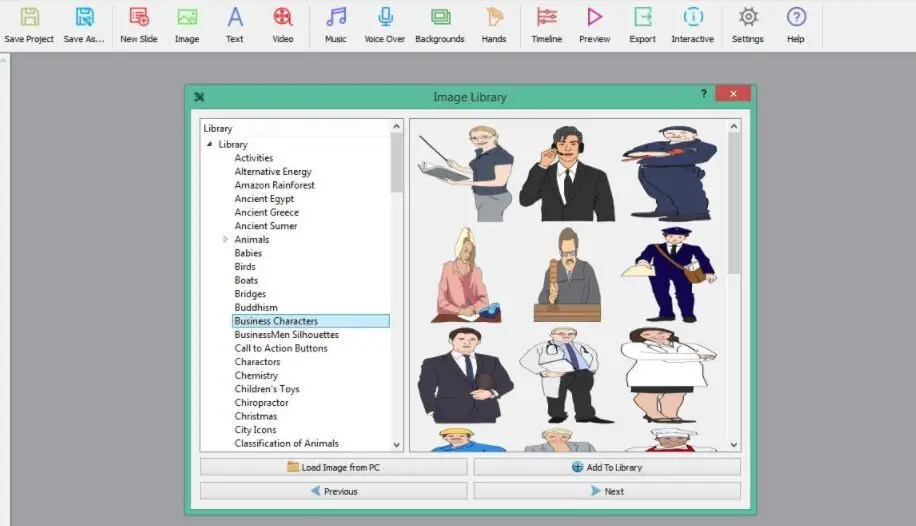 The Biteable whiteboard video creator is one of the truly easy-to-use options available today. Do you want to make animated videos for your business, website, social media profile, classroom, or training seminar? Biteable will make the process very simple for you. The free version is limited in that you can't even download/share one video per month, so I put it on the paid list.
The beauty of using a program like Biteable is that you do not have to go through a learning curve. Everything is very intuitive, and every feature of the software is explained in the help section. If you get stuck, you will have guidance on how to proceed.
And there are plenty of templates available in this whiteboard animation maker that will make your life even easier. You can choose from these templates and use them directly, or customize them to your liking.
Features:
Choose a video style from templates
Add your text, images, and colors
Easy drag and drop interface
Choose the soundtrack for your video
Share the finished product in any way you want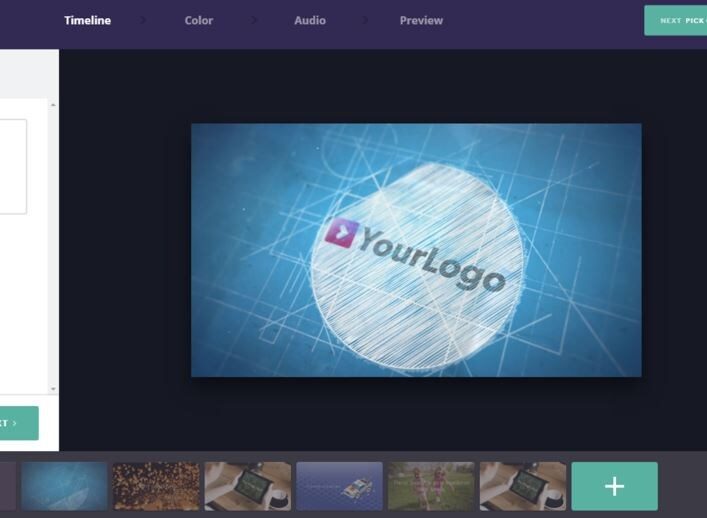 FAQ about Whiteboard Animation Software
1. What is the best colorful whiteboard animation software?
If you want to make whiteboard animation quickly, we recommend using Doodly. It includes various templates, and some of them support customization. You just need to choose one character you like to make whiteboard animation. 2nd whiteboard animation software is TruScribe, which is a great choice. The cartoons are completely white. You can follow the script to make amazing whiteboard animation. Another tool you should not forget is CreateStudio. It is easy to use with an intuitive timeline. You can also add audio to give the colorful whiteboard animation a special look.
2. How long does it take to make a whiteboard video?
Many people care about the time to make a whiteboard video. It depends on your skills and the complexity of the video you will make. If you a beginner, you may take one day to make a 10 minutes whiteboard video. If you are an advanced editor, it only takes 4-5 hours to make 10 minutes videos.
3. Is Doodly free?
Doodly is an excellent animation maker, so many people want to know whether it is free or not. The answer is NO. It is not free to use. For monthly payment, the standard plan is $39 per month, and the enterprise plan is $69 per month. For annual payment, the standard plan is $20 per month, and the enterprise plan is $40.
Conclusion
These are the ten best options if you are hoping to create whiteboard animation content. Whether you are hoping to create a short video or a series of graphics, these free downloads will get you started with this process. And if you are looking to edit whiteboard animation videos, you can check out 24 Best Free Video Editing Software Multi Platform. They offer great video editing features and free video effects, which are very easy to use. Download them now to have a try!